GeneratorXYZ
AI Content Generator Platform for Content Creators
1655 users already save 75% (or more) of their time,
creating social media content like.
Sorry, you can't login. I'm working on a solution.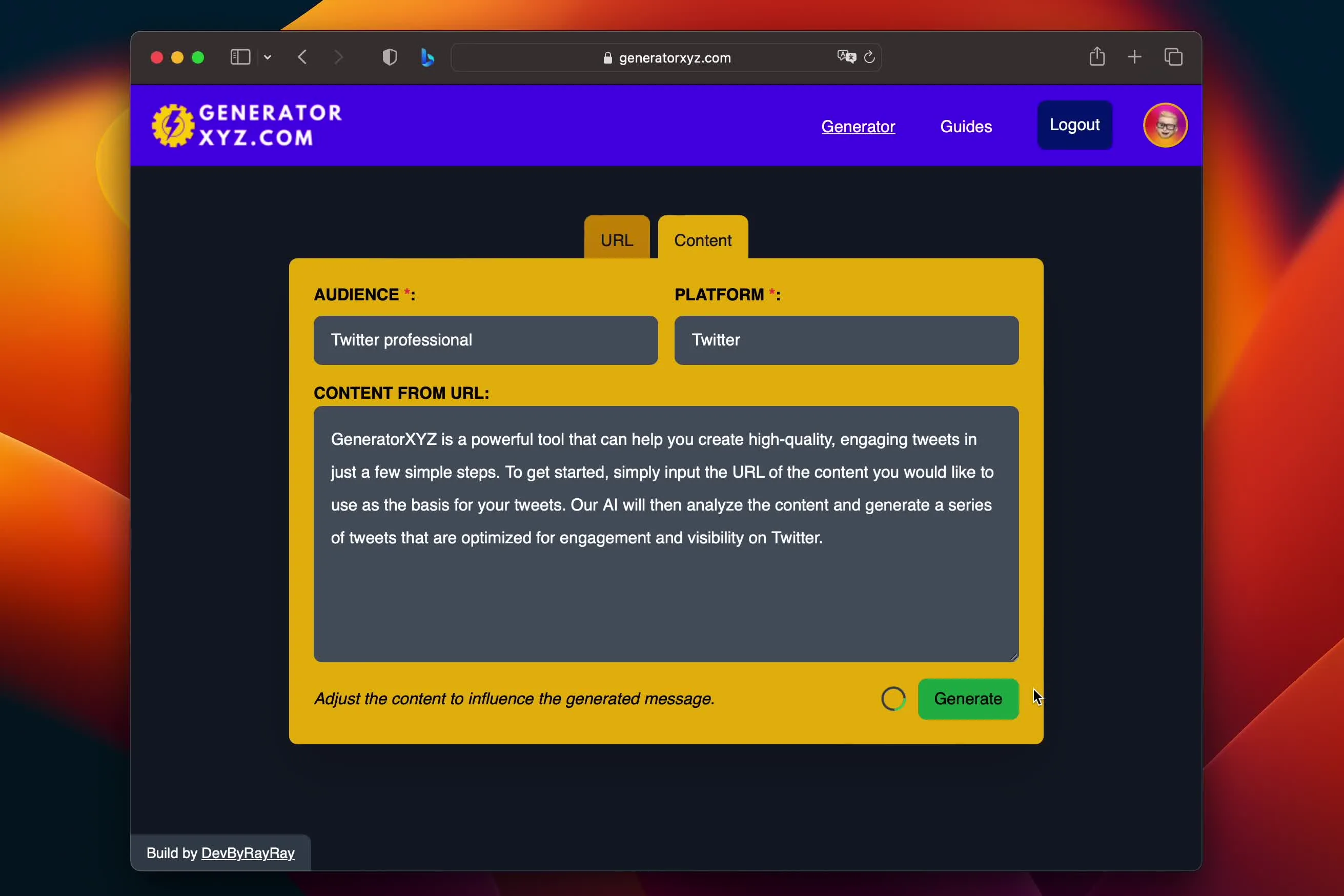 Save Time with GeneratorXYZ
At GeneratorXYZ, we know it can take a long time to create social media posts and summaries. That's why we created all kinds of generators that can speed up your process!
SEO Title Tag & Meta Description Improver
Boost your SEO performance with our AI-powered Title Tag & Meta Description Improver. Optimize your website's tags and descriptions to improve search engine rankings, attract organic traffic, and enhance user engagement.
Try out our newest generator!
Social Media Content Generator:
With GeneratorXYZ, making cool social media posts is super easy! You can use it to make posts for Facebook, Instagram, Twitter, and more! It's like having a magic wand that makes amazing posts with just a few clicks.
Try out social media content generator!
Summary Generator:
If you need to read a long article or book and make a short summary, GeneratorXYZ can help with that too! It's like having a special helper who can understand big words and make them into easy-to-understand summaries.
Try out summary generator!
Join Our Community
Join our group of friends who are using GeneratorXYZ to help them make great content! Over 1655 people are already using GeneratorXYZ and they love it! Try it today and see how it can help you too!
Supported platforms
You can generate messages for all the platforms below.
Want to see your favorite platform?
Request it by sending an email
Subscribe for updates ✉️
We help you generate social messages in seconds!
Get all the latest updates, tips & tricks in your email.
Subscribe to our newsletter.